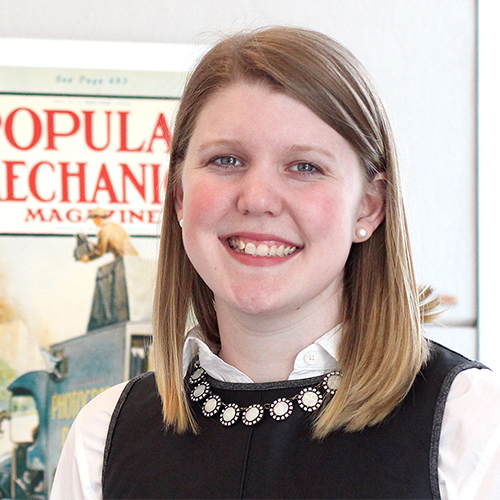 BA Professional Writing 2014
Michigan State, more specifically the College of Arts & Letters, provided me the base of everything I have accomplished in my career. Take all that you've learned, apply it generously, and create your own career. You must make your own experiences in this nontraditional landscape, but with all that hard work will come true pride in what you've accomplished.
BA Theatre 1973
MA Advertising 1982
I graduated in 1973 and back then they did one giant graduation ceremony held at Spartan Stadium. Our speaker that year was Walter Cronkite, legendary anchor of the CBS Evening News. It was beastly hot – I think it was close to 90 and we all had black robes of some sort of synthetic fabric that didn't breathe. And that robe was just about it! I think everyone in that stadium, except for the parents, was wearing shorts (or less) under their robes! While Cronkite's address was terrific, the best words were his signature line at the conclusion — "And that's the way it is!" I've never seen so many Spartans eager to get out of the stadium before or since!
Stay well, and keep your fingers crossed that we can enjoy Summer Circle Theatre soon.
BA Clothing & Textiles 1976
It is heartbreaking that you might miss out on celebrating your momentous graduation day in the "traditional way" due to the COVID-19 mandatory social distancing. The long-anticipated pomp and circumstance, the final coming together united in jubilant recognition of academic accomplishment promised a joyous day and a lifelong memory. You can still make that day so.
I know first-hand. I did not actually attend my MSU graduation ceremony due to circumstances, yet that day remains one of my most memorable and proudest. The yearbook, 1976 Red Cedar Log helped. It included a three-page article about my MSU journey – the best time of my life, an experience that reverberates still.
Today, you have the creativity, the intellect, and the exceedingly dazzling technologies at your fingertips and can make your glorious graduation day fun, memorable, new, and unforgettably awesome beyond imagination!
Congratulations on achieving your academic milestone. I wish you all the very best as the world enters this challenging epoch. You will be victorious –about that I am supremely confident.

BA German 1977 Honors College
While I was at State, we experienced Watergate, the end of the Vietnam War, and the energy crisis. But none of those events were as disruptive as the coronavirus pandemic. I can't imagine how difficult it is for you to miss your last semester and graduation.
Just before the COVID-19 crisis hit, I went to New York to visit a friend from my days at MSU. We were in a band that played at Snyder-Phillips coffeehouses and The Peanut Barrel. Over the Fourth of July in 1976, we performed up around Traverse City — our "Bicentennial Tour."
After 43 years, that's the kind of thing I remember from my time at State: the friends, the learning, and the fun. I hope someday soon you can look back and appreciate your whole time at MSU, and that the sad ending will fade compared to all your positive experiences and good memories. Congratulations!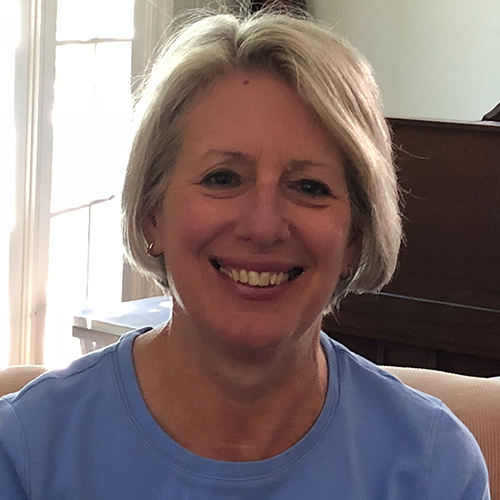 My graduation memory is from June 1973. This was the class that lived through the Vietnam War and the Selective Service lottery. MSU was still on academic quarters then. It was a beautiful day; commencement was in the football stadium. It was a hot day and I remember many graduates having only bathing suits on under their gowns, much to their parents chagrin, I'm sure. Walter Cronkite was the guest speaker. Yes, the Walter Cronkite. He was the perfect voice for the time. Congratulations!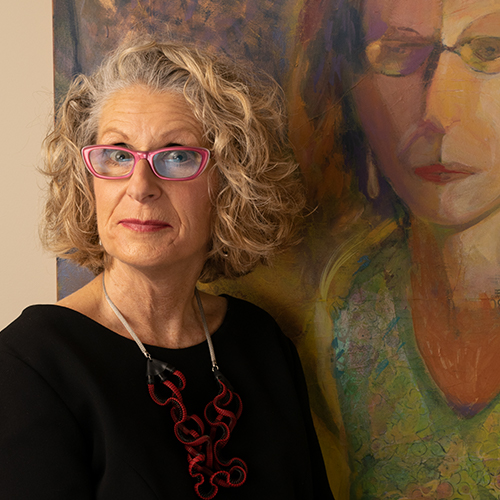 I never did the cap and gown thing – not at East Lansing High School nor at MSU. In high school, we'd already left for France. At MSU…I don't remember why. But it's okay. Really. Because the memories of MSU are with me always.
Going to daddy's office in Wells Hall. Stalking the ducks on the Red Cedar River. Working in the kitchen of the grad dorm (Akers?). Sneaking into MSU football games as a kid – because my dad took tickets even when he was Chair of Romance and Classical Languages. Papa Georges loved American football.
What memories do you have?
Did you visit the farms? How about the gardens? My sister Nicole got married in Beal Gardens. For two years, I lived in Snyder Phillips. What dorm(s) did you live in? My brother Alain was the Acting Director of the Kresge Art Museum in 1978. Did you ever visit the arts shows at Kresge? My mom was the Managing Editor of MSU's Centennial Review.
I moved to Rhode Island in 1980 and regularly visited mom and dad – and then only mom – in East Lansing. Every visit included visiting MSU. Always wandered around MSU. When my dad died in 1990, I set up a scholarship fund in his name – for MSU students to travel to a French-speaking country – to experience life differently.
Have you seen the Fairchild Theatre murals? MSU professor and artist Charles Pollock created these murals in the 1940s during the WPA (Works Project Administration). Charles, the older brother of Jackson Pollock, was a dear friend of my family. Make sure you see the murals!
Keep your memories close. Call your MSU pals and talk. Take care…and peace.

Welcome to what is (hopefully) a once-in-a-lifetime unique experience as you are one of the people who will graduate during the largest pandemic in over a century. This worldwide phenomenon is clearly creating "business as unusual" for millions of people around the globe, including a group of talented seniors who are graduating this year from the Michigan State University College of Arts & Letters.
The disruption in lives and classes that you have experienced this year will undoubtedly leave a significant imprint on your educational experience. In some ways, you may feel that you left MSU "incomplete" without a way to say goodbye personally to your friends, fellow students, and faculty members who have enriched your life and celebrate your graduation on the Michigan State University campus with the traditional ceremony that often brings together generations of family members.
It is true that you will miss that ceremony, but I can tell you based on my own personal reflections of my time at MSU, it is your experiences over your entire student career that matters, and it is the fact that you have learned to think critically that you are now prepared for the challenges in your future.
Quite frankly, I don't remember much about my graduation day, but I clearly remember many of the lifelong friends I met at Wonders Hall, getting involved in Student Radio and in the Residence Hall Association. I remember in detail fierce discussions with several faculty members over the writings of Thomas Pynchon and Robert Coover and the poetry of Galway Kinnell and Diane Wakoski. It was these experiences (and more) that changed my life and helped prepare me to become a business professional, a hospital executive, and most importantly, a lifelong learner.
I am sure you have had similar experiences during your time on campus and each one of them have forged the persona that you are today. Because you will continue to engage and learn throughout your life, you are in some sense making a "graduation ceremony" superfluous. Although, I recognize that such a statement is much easier to make after an additional 40+ years of life experiences that I carry with me every day.
But given that you are preparing for a graduation, I have viewed and read a number of commencement addresses, because these people who have been chosen to speak have all given a great deal of thought on how to provide congratulations for your academic accomplishments as well as inspiration for your future. These are addresses from people like President's Bush and Obama, Admiral McRaven ("If you want to change the world, start off by making your bed."), to Will Ferrell and Conan O'Brien (You really need to go online and watch his brilliant commencement address at Dartmouth. It is the best I have ever heard!).
What I have taken away from these speeches is that no one knows what lies ahead, but the world is changing rapidly and this will pose opportunities and challenges that you could not have conceived when you began your academic journey at Michigan State. I have a favorite quote from the late great management consultant Peter Drucker: "The best way to predict the future is to create it." The good news is you are well prepared to meet or create whatever lies ahead thanks to the hard work you have accomplished becoming a graduate from the College of Arts & Letters.
Congratulations, and I wish you the best as you journey forward!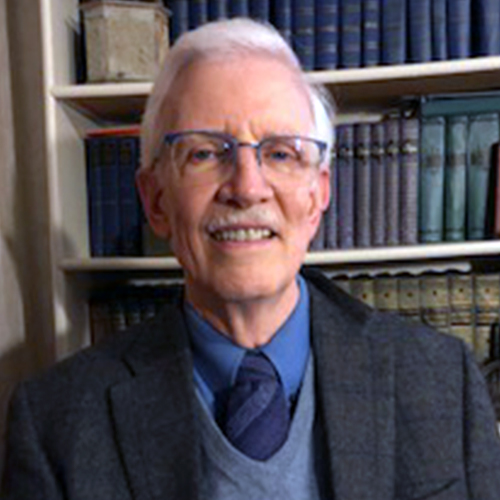 Professor Emeritus, Department of Linguistics and Germanic, Slavic, Asian, and African Languages
After working very hard for many years through high school and college, you have no doubt been looking forward to an exciting final semester at MSU filled with well-deserved opportunities to have your academic achievements recognized, as well as fun times of celebration with the many friends you have made on campus over the past four years. COVID-19, unfortunately, has cut short these activities and is likely either to postpone on-campus commencements into the next academic year or even replace them with a virtual ceremony. The opportunity to gather in early May on our beautiful campus with your family, friends and fellow graduates to mark the joyous fulfillment of a dream that was years in the making will be lost. No one could have anticipated this unprecedented disruption and one can only guess at the frustration and sense of loss you must feel as you complete your courses online and isolate miles from campus.
The COVID-19 virus poses a severe challenge to all of us and it will take strong national resolve to overcome it in a manner that preserves the greatest number of lives. You have faced challenges in your time at MSU and the fact that you will graduate this semester is further proof of your resilience and drive. Although you will not be able to celebrate with your friends at commencement, I am sure you will draw strength and inspiration from one another and from other alumni in the worldwide Spartan family that will enable you to meet these new challenges with creativity and will.
Congratulations! MSU is justly proud of you and your accomplishments.

BA Elementary Education 1971
Life is like a roller coaster. One minute life is going very smoothly and you are anticipating when you are going to graduate or finish your school year and everything feels right with the world. This state can go in for long periods of time. Then all of a sudden, life changes. It can be better or worse. When the worse happens like the Coronavirus, you have to hang onto your seats because you are facing the unknown.
You want to go back to the smooth ride, but it is not possible and life doesn't seem fair. But you can reach within yourself to realize that this unknown will not last either. Your life is in limbo now, your dreams of your goals being met do not seem as attainable and you do not know when things will get better. But remember that things WILL change. You will eventually realize your goals because the roller coaster has gotten over those humps.
The unknown right now is scary because the entire world is involved and nobody has the definitive answers. Keep your goals, work towards them no matter what, and listen to people you trust. Do not let yourself become discouraged because there is hope. And hope means your life will get better and you will achieve your goals. Here is one of my favorite quotes:
"Start with where you are – not where you wish you were. The work you are doing determines your path."
– Ram Dass

You and your classmates are obviously experiencing the singular most unanticipated graduation format in collegiate history. While it is very sad, and in some cases perhaps also very frightening, your ability to adapt to the unexpected, without impulsive impatience, will better prepare for your life going forward.
None of us knows when you will be able to begin your chosen career, much less to what the interview process will even entail, in terms of technological skills, etc. So while you have the opportunity in terms of time, I urge you to do two things NOW!
One would be to study what is available on the Internet relative to those persons who secured jobs previously in your chosen field. Two, I would make absolutely certain that you know how to respond appropriately to interview questions on multiple virtual platforms, such as "ZOOM," for example, and thereby practice answering what should be known to you as logical interview questions.
Yes, I mean speak aloud and answer said questions, hearing yourself and perhaps thereby becoming more proficient. Maybe the very most important advice I can provide any of you, without knowing you personally, is to assure you are very well prepared to move forward, whenever that professional opportunity becomes available.
Do NOT try to be perfect! No one is, and trying for perfection sounds nice, but in my opinion, it is not only an unrealistic goal, but is unhealthy for you. My response to all newly graduated seniors moving into their careers is to simply, every day, in every way, be the very best you can be. Be proud of your desire to achieve, without thinking you need to be perfect in all ways.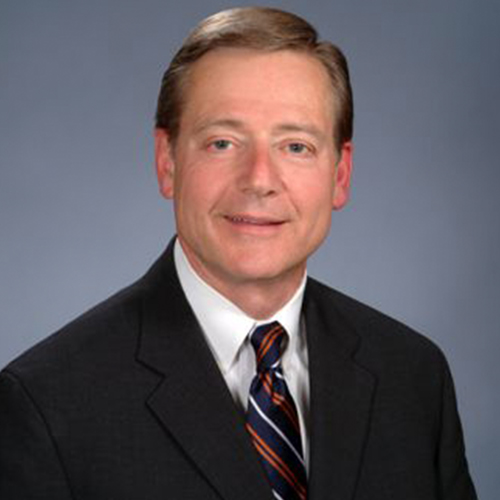 Each generation has at least one major, tragic, national and/or global event that marks its time and by which it identifies itself. A war, an assassination(s), ecological disaster, human tragedy, etc. Rarely, do historians or generations identify a major, positive national and/or global event for such purpose. Our view of history should be different.
The Coronavirus pandemic may cast a long shadow or perhaps a pall over your senior year, and perhaps your four years of college/university.
Don't let it. You have a choice.
I transferred to MSU in fall 1971 after two years in a small, religious seminary. I carried a Jerusalem Bible into my third floor, no elevator Snyder-Phillips Hall dorm room, only to meet my roommate, an "experienced" Californian who was reading a Playboy magazine. We are friends to this day. We made that choice.
Our nation was wracked by years of the Vietnam conflict, and I participated in many protests, marches, events, sit ins, etc., to help bring attention to its ill-value and loss of military and civilian lives. While our nation was at war during all four years of my college/university life, it did not define me, my close friends, my experiences, my time, nor my future. I did. I had a choice.
When graduation came around in Spring 1973, my parents didn't attend for three reasons: 1. they couldn't afford to travel from Ohio to East Lansing; 2. my father looked askance at the manga cum laude on my English degree because MSU was a public school, lacking the rigor of a private, religious one; and 3. I wasn't going to attend. They and I had a choice.
Instead of marching into the stadium with 10,000 other graduates, standing as a group of 3,600 Arts and Letters to "be graduated," and hearing Walter Cronkite as the speaker, I chose to go on a three-week adventure out west with nine other MSU grads, leaving a few minutes after my final final. I made that choice.
I've made many choices since leaving the Red River banks, a vast majority to my benefit, along with luck and help. I thank the rigorous studies, the caring teachers, and the supportive friends from MSU for many of them. Those life's choices were made with tools, knowledge, skills, determination, resilience, ambition, and desire for a better life.  And, all of those are directly traced to my years at MSU.
I have some regrets. They center mostly on people I hurt, wittingly or unwittingly. Life will bring those to you, too. Do not let them define you, in the moment or in the end. You have that choice.
Do not look in the rearview mirror. You aren't going there. Look ahead and around you. Where you go, how you get there, who you go with, who you encounter, how successful you are, how happy you are, how content you are, how fulfilled you may be are all choices you have. Make them.
Bravo on a job well done, fellow Spartans. May our paths soon cross.

BA English 1955
MA Educational Psychology 1967
I remember my graduation in June of 1955. It was a big deal to be graduating the year Michigan State College became Michigan State University. It was a lovely warm June day and we filed into the stadium in a very solemn, quiet manner. Much was made of having Michigan State University on our diplomas! I hope that this year's graduates will find solace – my heart goes out to them.
I hope you stay safe and healthy.